A One Tyres was opened by Wilson Mackey in 1995 near the Halfway House off the A1 dual carriageway, just south of Dromore. Wilson built up the business from start-up, and after 10 years was able to move to new purpose built premises with multiple bays and comfortable reception area.
The business has grown over the years and now has a fleet of mobile fitting vans and around 40 employees offering services from tyre fitting, tyre fleet management and tyre maintenance covering all sectors including passenger, motorcycles, commercial and agricultural vehicles. A One Tyres Lisburn Depot opened in 2017 and services car/4x4/van and motorbike tyres. In 2018 A One Tyres Belfast depot opened in Westbank Business Park in Belfast.
A One Tyres' strategy is to develop good relations with suppliers in order to offer the best service to a growing customer base. While some staff have been with A One almost since the company began, over the years Wilson has continued to recruit a team with complimentary skills which has enabled him to grow the business successfully.
In 2019 A One Tyres has partnered with J&M Autorepairs in the Dromore depot to offer car servicing, preparation for MOT and computerised vehicle diagnostics to help keep our customers on the road.
"We get very good service from A One Tyres and are very happy with our relationship. Tyre failure and breakdown can have a catastrophic impact, but A One Tyres ensures that we always have the best tyres on our vehicles and they can respond anywhere within an hour."

-Norman McBurney, Managing Director, McBurney Transport
I know what you are all thinking. Why is Caroline working with a tyre company? This collaboration is about much more than tyres. It's about working together to use social media effectively. The team at A One are so motivated to learn new ways of engaging with their customer and I'm excited to be able to help them on their journey.
An added bonus is:
With my job I am always on the road. I travel all over the country visiting businesses and I have to admit it always enters my head if I get a flat tyre or a blow out what would I do? Yes, I have my family but they all work, so I feel the 24hr tyre call out service is amazing (within 50miles of their depots).
So over the next three months our journey will involve:
1. Educating the team at A One about all things social media.
2. Entertaining you guys as I spend a day in the life of an A One team member. They have my overalls ready.
3. Inspiring you all to change your own tyre. The team are gonna teach us to do this.
Let the fun begin!
Check out the Services at A One Tyres.
---
---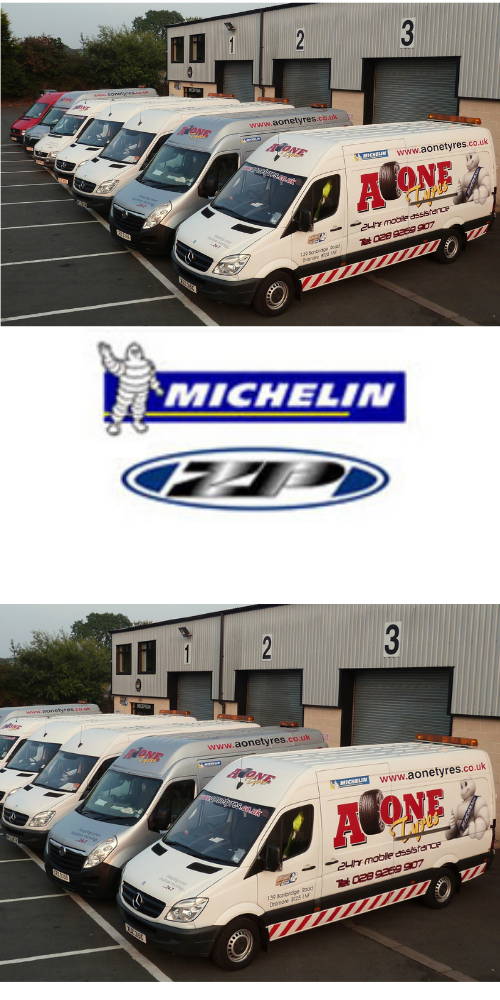 Customer Personas a...

Customer Personas and Reaching Your Online Customer. Emma Gribben is a global digital marketer with over 9 years of experience gained throughout t...

Read More

Our Recommendations...

We recently went on our summer holidays to Ardara in County Donegal. So many people have asked for recommendations for places to eat and activities...

Read More

JMK Electrical and ...

Home Security is definitely something which has always played on my mind. ...

Read More