The story of this amazing store begins in the late 1960's, when the founder and owner of McElhinneys Department Store, John McElhinney as a young entrepreneur decided to bring a new shopping experience to the people of the North West of Ireland. Back in 1968, John purchased a Dodge van, sourcing only the best products and called door to door selling everyday home essentials to the local community.
Soon the overwhelming demand meant John could open his first store in Glenfin Street in 1971. The store flourished with people travelling to the small shop from near and far. In a short period of eight years, John grew the business exponentially making its final move to its current site in Lower Main Street, Ballybofey 1979. This gave rise to a new shopping experience for customers as John sourced exciting new product ranges from suppliers all over Ireland and UK, handpicking only the best.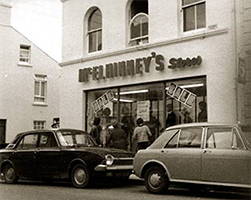 ---
I recently spoke with Sales and Business Manager Sandra Devenney on The Digg Podcast.  If you haven't listened to it yet you really should. Sandra highlights what a special place McElhinneys is and how the staff are like family to John. She describes John as a true and humble leader and his belief in his staff and loyalty to his customers is unquestionable. I can't wait to meet him in person (not just over zoom.)
We have overcome many challenges including a flood in 1985 and firebomb attack in 1987. These were tough times however remaining true to our passion for retail, commitment to customers and the help of our team, we grew bigger and stronger.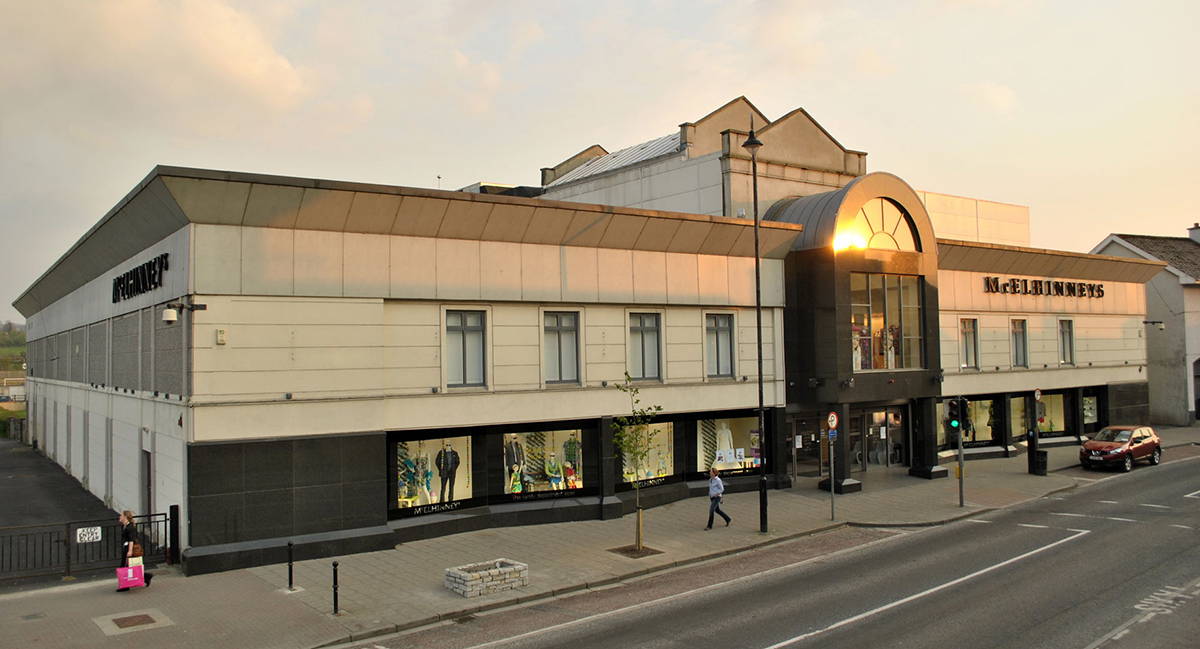 After the Spanish flu came the roaring 20's and thats what we can all look forward to very soon.
- John McElhinney CEO in relation to life after Covid
When I heard this quote from John McElhinney it made me even more excited to represent them on social media. This outlook is amazing and has stayed with me since I heard it. Bring on the roaring 20's.
My memories of McElhinneys involve coming home from our summer holidays in Bundoran and my mummy asking daddy to stop in Ballybofey so she could have a nosey around McElhinneys. I remember my Daddy and brothers heading up the street for a walk and mummy and I going shopping. I honestly could have been in New York every time I went there as I was so in awe of the different shopping levels and all the beautiful clothes.
I still make Gerard stop off now when we are coming from our holipops as it's a tradition I don't want to break. Little did I know when I was a little girl that some day I would be working with this amazing store.
I can't explain how proud and honoured I am to be on their team for the next few months and to be able to showcase their amazing kids wear is a dream come true.
My history in kids retail has got me so excited about this collaboration. the fire in my belly has been reignited and I hope you are ready for some serious style inspiration.
Check out some of the amazing collections stocked at McElhinney's Kidswear Department.
Style Inspiration coming soon....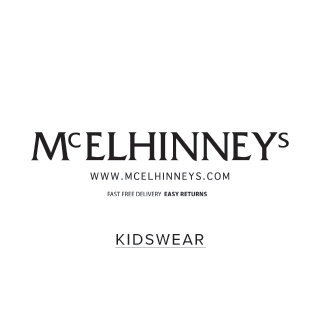 Stay tuned for styling on Digg Mama Instagram and Facebook platforms as well as new kids arrivals posted very soon.